1917 British Antique Pure Silver (925 Silver) Bachelor Teapot 3 Piece Set Total 606g Henry Matthews
Introducing a three-piece set of British antique sterling silver teapots.
This is a work by Henry Matthews, a workshop in Birmingham, England, made in 1917.
It is a 3-piece set of teapot, sugar bowl and milk jug.
It is a teapot set with a beautiful mirror finish in the form of Art Nouveau style curves.
It is a slightly smaller bachelor size with a capacity of about 500ml.
We hope this lovely antique silver will add some color to your day!
【condition】
Appearance: ★★★★☆ Beautiful product with no noticeable scratches or stains Function: ★★★★☆ There is slight deterioration, but there is almost no problem

・There is wear and a small dent in one place, but it is in a beautiful state as an antique item.
- The inside has also been thoroughly cleaned.
・The hallmark that guarantees pure silver by the British Assay Laboratory remains firmly.
・There is no rattling of the hinge of the opening and closing part of the lid of the teapot.
・There is a crack in the knob of the lid, but it has been repaired.
・The teapot and sugar bowl are slightly wobbly on the legs.
* Since it is very old, there are fine scratches and dirt due to aging.
*Please purchase after confirming and acknowledging the photos.
【detail】
・Maker Henry Matthews
・Year of manufacture 1917 (Birmingham s)
・Material sterling silver (925/1000)
(teapot)
・Size Height 145 x Width 240 x Depth 132 mm
・Weight 383g
・Capacity about 500ml
(sugar bowl)
・Size Height 75 x Width 148 x Depth 95 mm
・Weight 128g
(milk jug)
・Size Height 64 x Width 128 x Depth 78 mm
・Weight 95g
*Since it is an antique item, there is no other exactly the same item.
Please feel free to ask any questions if you have any questions.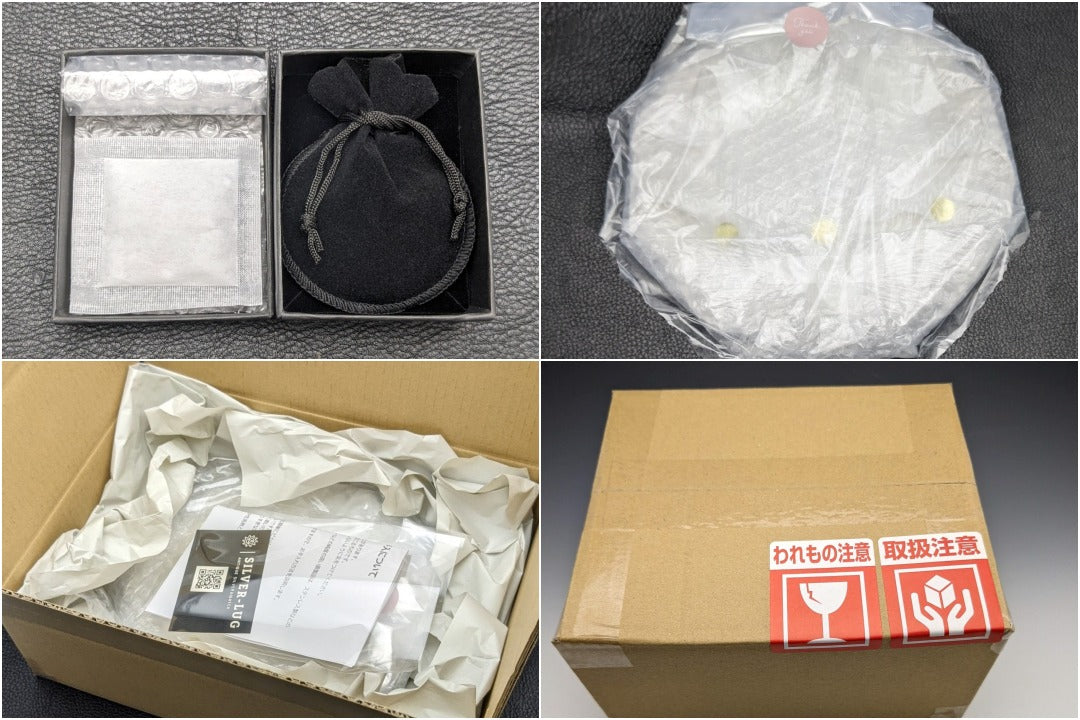 We deliver with all our heart
We will thoroughly inspect and clean the product before shipping it, so please wait about 2 business days before shipping.

We wrap delicate antiques in thin paper or cushioning material so that they do not get damaged during transportation, and we pack them securely so that they do not move inside the cardboard box.