1905 British Antique Pure Silver (925 Silver) Bachelor Teapot 3 Piece Set Total 500g Charles Boyton
Introducing a three-piece set of British antique sterling silver teapots.
This is a work of the studio "Charles Boyton" in London, England in 1905.
It is a 3-piece set of teapot, sugar bowl and milk jug.
It is a small bachelor-sized pot with a capacity of about 450ml and holds about 3 cups of tea.
There are no decorations such as sculptures, but the rim is unified with a petal-like design.
We hope this lovely antique silver will add some color to your day!
【condition】
Appearance: ★★★☆☆ Slightly scratched and dirty Function: ★★★★☆ There is slight deterioration, but there is almost no problem
・Although there are wear and small scratches and dents on the whole, it is well maintained as an antique item.
・There is a large dent at the base of the leg, but there is no wobble.
- The inside has also been thoroughly cleaned.
・The hallmark that guarantees pure silver by the British Assay Laboratory remains firmly.
・The hinge at the opening and closing part of the lid of the teapot is slightly rattling, but the lid closes perfectly.
* Since it is very old, there are fine scratches and dirt due to aging.
*Please purchase after confirming and acknowledging the photos.
【detail】
・Maker Charles Boyton
・Year of manufacture 1905 (London k)
・Material sterling silver (925/1000)
(teapot)
・Size Height 135 x Width 220 x Depth 130 mm
・Weight 358g
・Capacity about 450ml
(sugar pot)
・Size Height 55 x Width 90 x Depth 90 mm
・Weight 75g
(milk jug)
・Size Height 65 x Width 125 x Depth 75 mm
・Weight 68g
*Since it is an antique item, there is no other exactly the same item.
Please feel free to ask any questions if you have any questions.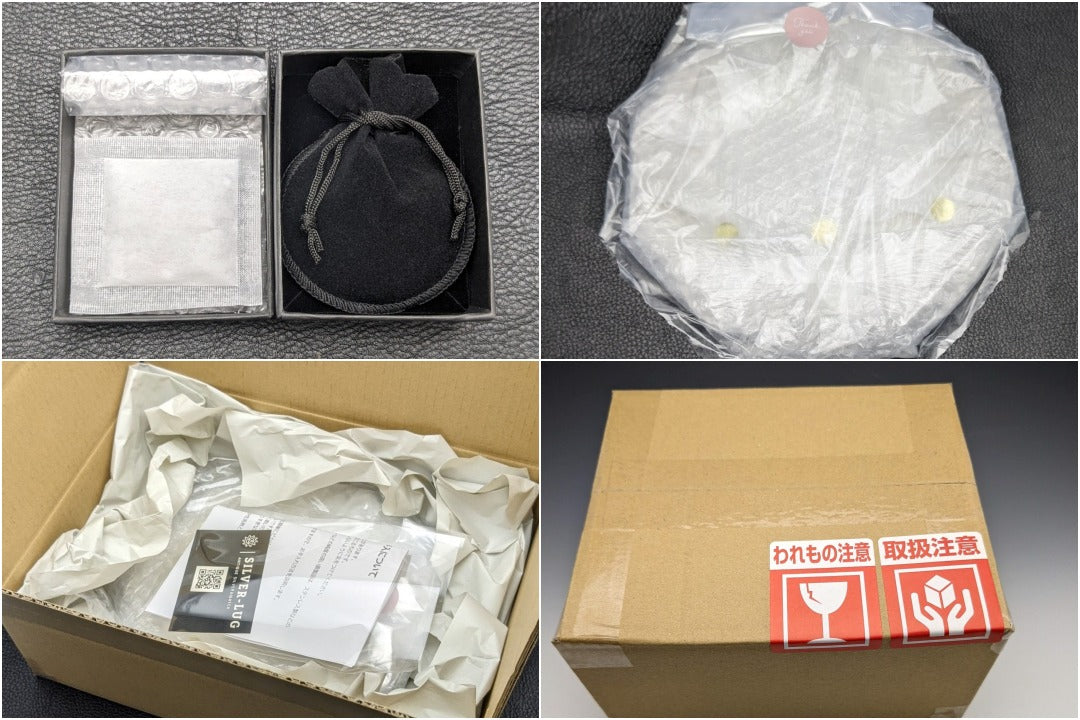 We deliver with all our heart
We will thoroughly inspect and clean the product before shipping it, so please wait about 2 business days before shipping.

We wrap delicate antiques in thin paper or cushioning material so that they do not get damaged during transportation, and we pack them securely so that they do not move inside the cardboard box.