British vintage good operation Mappin & Webb Perth watch mechanical 17 stone leather case
We would like to introduce a vintage watch from MAPPIN & WEBB, a high-end jewelry store that is a purveyor to the British royal family.
It's a travel watch called a Perth watch, probably from the 1950s.
If you open the leather case to the left and right, the clock and legs will come out and become a small table clock.
We hope this lovely vintage watch will brighten up your day!
The overhaul history is unknown, but the balance swing is good and it is ticking and moving well.
We are uploading videos on YouTube. Please use it as a reference for operating conditions.
https://youtu.be/yGqTrDmaces
[Condition etc.]
・Case: The leather case has a part that looks like it has been burned by heat, especially on the right side.
・Case engraving: "US PAT.2640668 US PAT.2719402" is engraved on the bottom of the watch.
・Dial: The metal dial is in good condition with no rust.
·others:
・Accuracy: Within 1 minute per day when measured with a timegrapher placed flat ・Power reserve: Confirmed up to 46 hours from full mainspring Since it is a thing, I do not know the history of parts exchange and repair
【detail】
・Brand Mappin & Webb
・Year of manufacture 1950s ・Movement mechanical 17 stones (made in Switzerland)
・Mainspring hand-wound ・Time adjustment Crown adjustment ・Case material leather (outside) gold-filled (clock part)
・Size (unfolded) 36 x 79 x 23mm
(Closed) 36 x 56 x 15mm
・Weight 48g
* Since it is a vintage item, there is no other exactly the same item. If you have any questions, please feel free to ask me anything.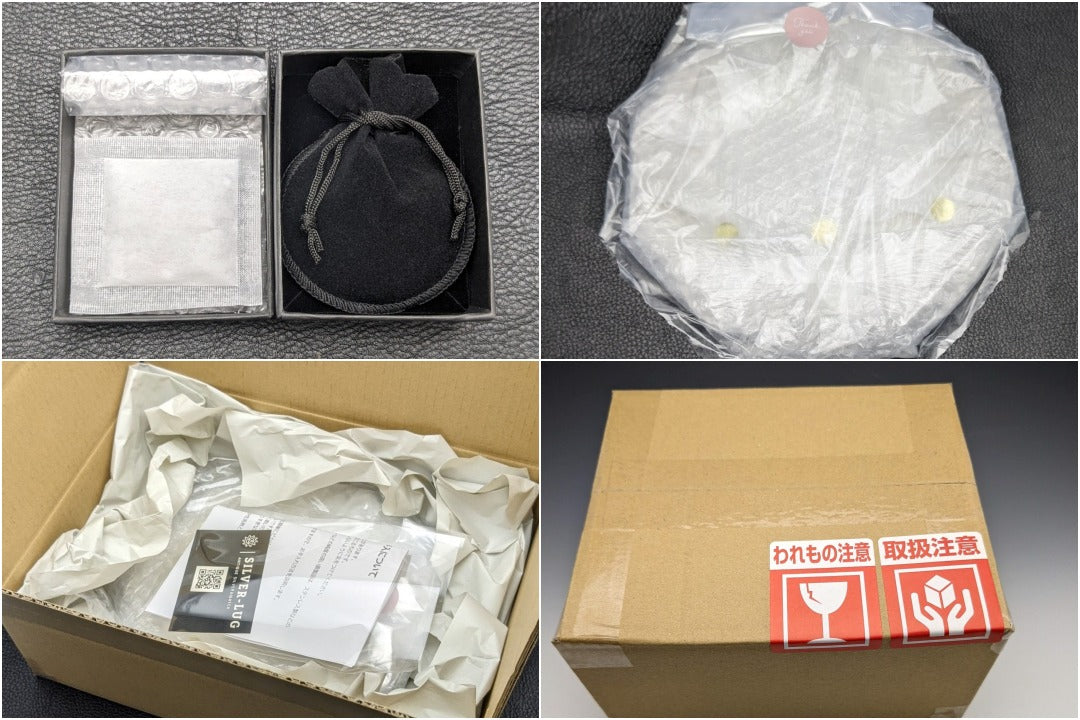 We deliver with all our heart
We will thoroughly inspect and clean the product before shipping it, so please wait about 2 business days before shipping.

We wrap delicate antiques in thin paper or cushioning material so that they do not get damaged during transportation, and we pack them securely so that they do not move inside the cardboard box.